At Mazda City of Orange Park, we're drivers just like you. So we know the thrill and excitement that comes when you custom-tailor your Mazda sedan or SUV to make it stand out from the crowd. Whether you're a competitive car show enthusiast or simply going for your own look, our access to the entire line of certified Mazda parts and accessories gives you access to everything you'll need to make your Mazda sparkle.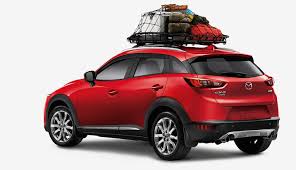 ?
From custom lighting, exhaust pipes, wipers, lighting effects, floor mats, under lighting and chrome accents, Mazda City can give you access to it all. Best of all, we're even home to a Mazda-certified parts and service center that can assist with the install and make sure your accessories are done right the first time.
Make your Mazda shine like a star all summer long when you visit Mazda City of Orange Park today.