BAD CREDIT? NO CREDIT? NO PROBLEM
GETTING A CAR LOAN HAS NEVER BEEN EASIER 
THAN AT MAZDA CITY OF ORANGE PARK!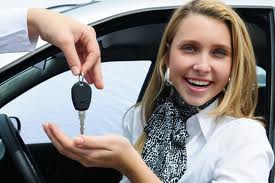 If you have been looking for vehicle financing, bad credit car loans or just general auto financing, you have come to the right place! Mazda City is dedicated to helping our customers get the financing and vehicle they want. 
We realize things happen and it can be a frustrating time when searching for a vehicle and financing when those things happen to you. At Mazda City you are not just a number, you are a valued customer! We have a friendly staff waiting to assist you through the car buying experience to find the right car for you. 
Please take a moment to fill out the GET APPROVED form to get to our easy credit application to get pre-approved. If you have any questions, please contact our team at 904.779.0600 we are standing by!
Bad, Low, or No Credit Financing in Jacksonville, FL
Finding Affordable Car Loans is No Problem at Mazda City of Orange Park
Not every Florida driver has a perfect credit score. Some have bad credit, and some may have no credit history at all. No matter your financial situation, it shouldn't stand in the way of you getting into the driver seat of a new or used Mazda - on sale at your Jacksonville dealer, serving Orange Park. In addition to the general auto-financing assistance that we provide, our Mazda finance center also counsels credit-troubled customers seeking affordable car loans.
When you work with the experts at Mazda City of Orange Park, you won't feel embarrassed about your credit score or doubtful about being able to finance an SUV or car from our pre-owned inventory. Our Jacksonville-based finance team has worked with many shoppers between Orange Park and Saint Augustine, and we helped give each one a positive car-buying experience - despite having bad, low, or no credit.
Many factors can damage a credit score, and some may have been outside your control. Whether it was late payments, divorce, bankruptcy, foreclosure, or defaulting on a loan, you can trust the Mazda finance professionals to listen and help you make the first steps toward buying your next car. By applying for credit in advance, we can get you pre-approved before you show up at our Gainesville-serving dealership in Jacksonville, FL.
Our credit application includes a step-by-step layout that is easy for Florida drivers to follow. From contact information to co-applicant details, you can finish and submit this form in under 30 minutes without ever leaving your cozy home in nearby Middleburg, FL. After requesting credit approval, a friendly member of our Mazda finance team will contact you about scheduling a face-to-face meeting. From there, we'll outline potential car loans that can help you begin to build or rebuild your credit.
Don't let your past credit history prevent you from buying a used Mazda in Jacksonville. Send us your credit application to get pre-approved for your loan today.