Mazda City of Orange Park goes over the importance of regular oil changes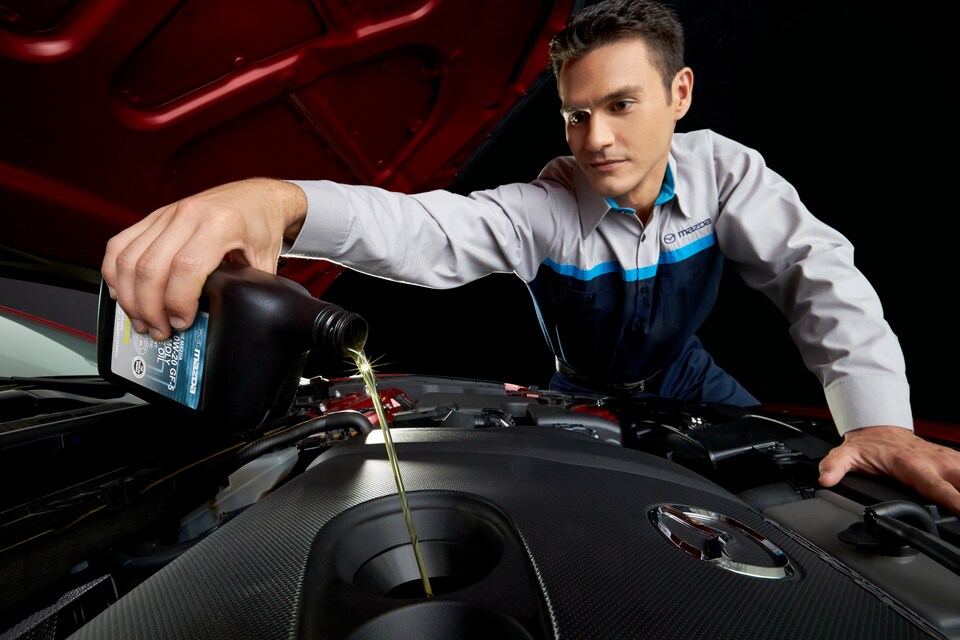 Mazda City of Orange Park is proud to help drivers from Jacksonville and the surrounding areas take care of their Mazda sedans, hatchbacks, and crossovers. We do that by providing top-notch care for a wide variety of automotive needs at our service center.
The most popular service we help customers from Orange Park and beyond with is the infamous oil change. It gets a lot of questions and there is a lot of misinformation out there. To help you feel more knowledgeable and empowered when you come in from Saint Augustine for an oil change appointment, we've gone ahead and answered some FAQS about oil changes.
Oil changes aren't too expensive, so do I really need them?
Yes, you're correct that oil changes aren't the costliest service we offer, and we regularly have oil change service specials to help lower the costs even more. But just because the service is inexpensive and easy, don't mean it's one you should skimp on. Forgoing oil changes can have costly and migraine-inducing consequences.
Why oil changes are important
Oil helps lubricate the engine and other important components of the vehicle. Oil also helps to minimize overheating. Over time, the oil begins to pick up grit and gunk. When debris becomes trapped in the oil, the oil stops being as effective, which leads to that overheating. Overheating can cause the engine to warp and if you go long enough even shut down. Trust us when we say you'd rather pay for a few years of oil changes than a new engine!
How often do I need to come in for an oil change? Every 3,000-miles?
Now that we've hammered home the importance of oil changes, it's understandable that you want to see how often you need to bring your Mazda in from Middleburg FL to keep things humming along. The good news is that the 3,000-mile rule is outdated. Every new Mazda has a slightly different oil change schedule, but usually you only need to come in around 7,500 miles. If you've leased your Mazda and don't do a lot of driving, come in at least once a year. Conversely, if you drive a lot you might want to come in sooner. Instead of waiting for your oil change light to come on, you can monitor your engine oil levels from the comfort of your Gainesville garage or driveway.
Checking your oil levels
You don't have to do the oil change yourself - leave that to us! That said, you can monitor your oil if you're a heavy driver. Do this by locating the dip stick, wiping it clean, reinserting it, removing again, and then checking to see if the oil is between the two lines or dots on the dipstick. Do this check after the car has been turned off for at least 10 minutes so the oil has had time to settle.
Can I go to a local mechanic for an oil change?
Listen, we don't want to snub your friendly, neighborhood mechanic. They know their ways around cars, but because they work with so many brands, it's more general. Plus, modern Mazda models are pretty tech-heavy these days. By coming in to us, we can run a multi-point inspection while you're in for an oil change and we use genuine Mazda parts for your oil change. You won't get that at the local mechanic.
Don't let this seemingly "unnecessary" vehicle service go by. As you can see, it's simple but crucial, and it's one of the easiest ways to keep your Mazda in prime condition so you can enjoy it for many years to come. If you're coming up on an oil change interval, now is the time to act. Schedule a time to come into our service center with our online scheduler, put the reminder in your phone's calendar, check to see if we have any oil change service specials, and then drive on in!