Brake Services Give You Stopping Power and Peace of Mind at Mazda City of Orange Park 
For any type of vehicle service in Jacksonville, our maintenance and repair center at Mazda City of Orange Park is here to do the job. Repairs like brake services are essential as they keep you and everyone else on the road safe. There's a number of repairs that can be done and we're able to help all those in our area get the brake repair that they need and back out on the road.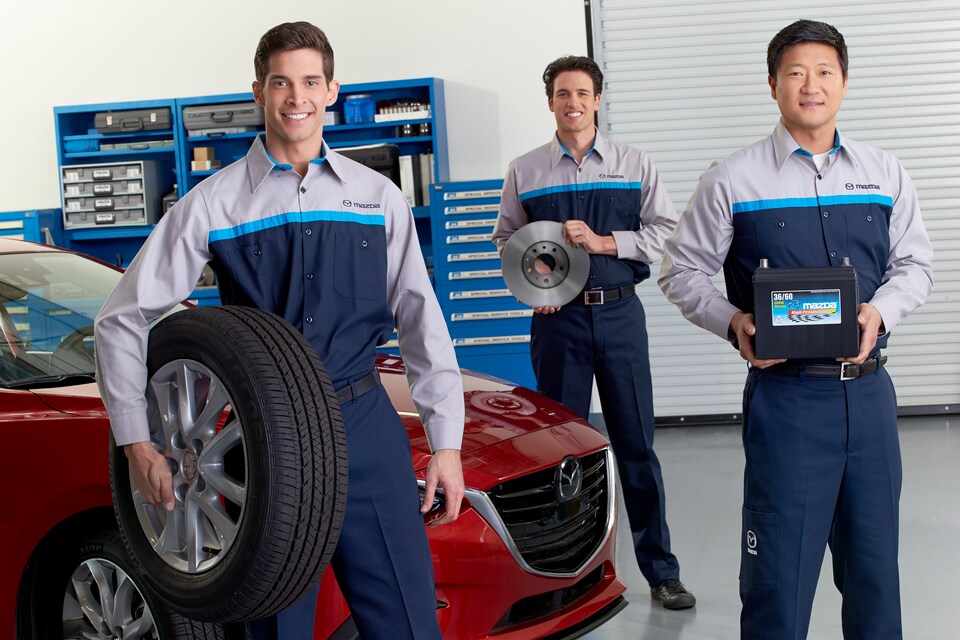 We'll service your Mazda along with brands of any make for routine brake services. It goes without saying that functional brakes that are properly working is a priority on any vehicle, and it makes your car and everyone else safer on the road because you have the right stopping power and can react quick enough to any hazards. Among the services we provide are full brake replacement if that's needed along with making sure your brake lines and brake fluid are in working order. There's also common repairs like brake pad replacement, which are needed often, and usually people will notice it as when you brake you hear a squeal or squeak even when gently braking. 
We have brake repair experts for those in Middleburg, Gainesville, and Saint Augustine, so you can trust that we not only will be able to diagnose the issue but that we have the tools and expertise to get the repair done quickly and have you back out on the road with safe brakes. 
If you're in need of brake service, you can schedule a service appointment online or you can contact us here at Mazda City of Orange Park and we'd be happy to provide you with all the details you need and get started.